Good morning? Afternoon? Happy Monday? Wednesday? I'm not sure I even know what day it is anymore!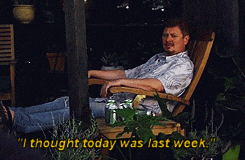 Overall, it doesn't matter what day it is; all that matters is that we are all staying safe and healthy while trying to guide ourselves through this quarantine. I'm sure everyone is tired of the memes and jokes that have come out of this and we are all hoping that our world starts going back to normal soon. I know times are tough and we are all trying to stay as busy as possible but I am here to remind you of a few things. So, grab your coffee, wine, beer or whatever is on the list to drink tonight/today/yesterday and/or tomorrow and bare with me as I go through at list of things that I hope will help you like they have helped me these past few weeks.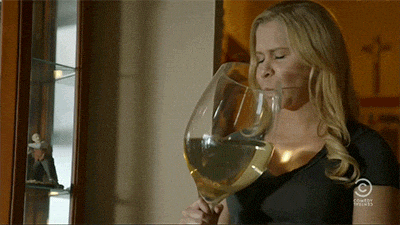 I would bet that even the laziest people have cleaned something since this whole thing started. I say this because I am one of those lazy people and I have cleaned my room and bathroom more times in the past few weeks than the entirety of me living in this apartment for the past year and a half. Even though cleaning may be a quick fix to feeling better, here are few things to detox that you may not have thought about until now.
First, your timeline. You know all those Facebook and Instagram friends that you look at daily and wish you were living their lives? Sorry, but it's time to breakup with those habits and either unfollow, mute or hide those posts from your timeline. You aren't being malicious by doing this one thing for you (and this is not me saying cut those people out of your lives, no, no, no, I'm saying stop comparing your damn self to other people – you are a perfect king/queen and do not need to prove that to anyone). When you separate yourself from looking at what your life 'could be like' and focus on what your life is actually like, it can be really eyeopening and show you how wonderful your life is already.
Second, you know those clothes that don't fit anymore? TOSS THEM. I know this isn't the TV show What Not to Wearbut I'm telling you – stop wearing clothes that do not fit you anymore! They cannot be comfortable and they cannot be good for your mental health. Instead of focusing on what your body used to look like (you know, back in high school before all those curves started coming in?), embrace what your body looks like now. You are beautiful the way you and when you have those constant reminders staring at you in your closet they may harming you more than you think!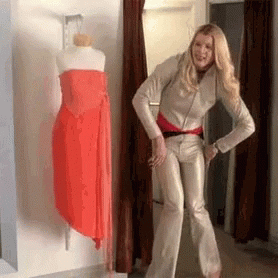 Third, utilize your time. This isn't me telling you to workout more, learn a new language or start a blog (hehe). But really take the time to analyze your life. Were you unhappy in a job before this all started? This could be blessing for you. Start applying to your dream jobs, jobs that you have always wanted but have never had time to fill out those tedious applications. Who cares if you don't get them, right? All they can do is not call you and you are in the same position you were already in. Have you been wanting to go back to school but haven't had time to look into it? Well it seems like the time has come, look into your degree options, meditate and explore your mind on what you would want to pursue and use your time to find the best option for you.
Lastly, feel your feelings. I know during this hard time you may feel sad, mad, depressed, etc. But you also may feel selfish for feeling those things. Don't. Feel how you need to feel for you. It's alright to feel selfish during these times, hell, during all times! It's important to acknowledge your feelings and to not push things under the rug because you feel like you bad because you have it better than others. Let me tell you, you're right. You might have it better than other people but I'm sure that people that have it better than you are also struggling during this time. Times are rough but we are all in this together (literally, which is crazy), ad even though someone's life may look glorious on the outside we all have our struggles on the inside. So most importantly, be kind.
Alright, folks. Well that is about all I have for right now. I hope that everyone is enjoying their time as much has they can. If you have gained 10lbs through this situation or have been working out daily, your'e doing great, sweetie – keep up the good work.
xx christine