Welcome back to my blog! Might I say .. it's good to be back. I'm so sporadic with my posts but I've just been the busiest little bee working as much as possible before September (if you read my last post you know I'm moving to North Carolina this coming fall!)
What brings me here today is that I have decided to start a weekly segment regarding health and wellness. I know that in the past I have discussed fitness tips and workouts- but I actually wanted to use these posts to focus on something else … mental health. 
I know that so many people are more concerned about their physical appearance but forget that really it is what's in the inside that counts. More so, how you feel in the inside that counts. Everyone needs to make sure they are taking the steps to ensure that their mental health and happiness should always come first. Often times people will put everyone else above themselves and truly forget how to feel happy or even content. I am definitely someone that realizes that the 'highest highs' will never hit us as hard as our 'lowest lows', but I am here to share some tips that have helped me lately with alllll of the stress of moving and working and how I  have managed to feel at peace.
For those of you that don't know know me, I'm Christine. A very high stressed (always), constantly on the go, cat lovin' gal. I have recently taken certain precautions towards bettering my attitude and ensuring that I feel beautiful on the inside and outside. I'm going to start small with some tips and tricks that should be done often to make sure that you are feeling good.
I know sometimes you haven't showered in four days, haven't brushed your hair in five and haven't brushed your teeth in two and there isn't anything that you/anyone could say to make yourself feel beautiful (guilty!). But it's soooo incredibly important that you feel confident because it really does illuminate off you and make marks on the people around you.
So after all of the talking, here are 5 small tips I do to make sure I'm feeling the best of the best:
1. SLEEP – oh my goodness, we get it.. we need 8 hours but we don't have time! Well, it's okay to not always get 7-9 hours of sleep a night. And guess what, IT IS OKAY TO NAP. For a long time I felt so guilty napping and would try to force myself to stay up all day when I worked early and had a break in the afternoon. My mood was awful and people around me definitely noticed.
Make sure you are waking up everyday refreshed and exhilarated. I'm not going to tell you to ditch the technology before bed or anything like that. I find that watching one of my favorite tv shows when I'm off work really winds me down at the end of a long day. All I am saying is that every one and a while, inside of going out with the girls, maybe stay in and catch up on those z's you've been missing.
2. Tell yourself you're beautiful even if you don't believe it – yo, I know each and every single one of you are beautiful. But you know what? If you don't believe it, it means nothing. This is going to sound super bogus but I look in the mirror everyday and tell myself I'm beautiful. We've all glanced at our reflection and immediately picked ourselves apart – and I still sometimes do but I'm getting better at stopping and pointing out things I love about myself.
If putting on makeup makes you feel sexy and fun – make sure you're putting on makeup everyday. If shaving makes you feel smooth and flirty – shave everyday! It really is the small things that count and I know that when I'm greasy and smelly the last thing I feel is pretty. So going hand in hand with good hygiene look in that damn mirror and tell yourself you are gorgeous. Because, girl you so gorgeous.
3. Mediate Daily – I've added meditating to the end of my day for about a month now and boy have I seen a difference already. I lay down on my yoga mat every night and use the app Headspace.
The reason I like this app so much is because it will remind me every night at 10pm to lay down and take some time for myself. I focus on my breathing and take some time for myself after being surrounded by people all day. I never thought I would be one to download a meditating app but the difference it makes in my sleep – is amazing.
4. Be Active – I don't mean you need to workout every single day. What I mean is by staying busy and not just vegging out at home and watching tv. I am not joking, watching tv is one of my favorite activities, but if you are staying active and always have something going on, by the end of the day your body is ready for bed and relaxation.
I try to always plan something for right when I get off my morning job. I know that when I go home after an early shift I'm so prone to go back to bed (and if I need the sleep, that's great! But sometimes I just lay down just to lay down and that is no bueno). Make sure you aren't forcing your body into more rest than it actually needs. It will instead make you more tired and then the rest of the day you will most likely be crabby and then for sure not want to do anything with your friends or fam.
So next time instead of binging your favorite tv show that you've seen 10,000 times; maybe go take your cat on a walk and get some serious Vitamin D.
5. Exercise – Alright, alright, alright! I'm sure you are all thinking, 'I knew she was going to hit us with some exercise BS.' Well, ya. I don't know about you but every time I exercise I feel so good, on the inside. Me staying active goes hand in hand with eating well. I notice that when I'm working out (hiking, swimming, lifting, etc.) all I want to do is fuel my body with the proper nutrients.
Personally, 3-4 times a week is all that I can really do with such a hectic work schedule but it truly helps me feel good and even gives me more energy! There was a good amount of time that I took off from the gym and I noticed that my mood was terrible. I felt so uncomfortable in my own skin and it really messed with my confidence. I can see the difference with my happiness even after going one time. Exercise will get your endorphins running and that is the exact high that you need to relieve that extra stress that has been weighing on your shoulders.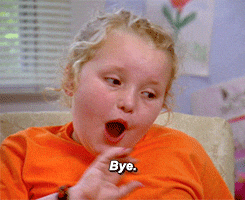 Alright, everyone. Thank you so much for joining me for my first Wellness Wednesday post. I hope that you utilize some of these tips and I hope that you share yours in the comments below!
Until next time,
Christine